Who is "Habster" ?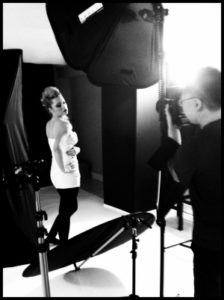 I was born and raised in Brandon, Manitoba, but moved to Winnipeg for my professional training. The nickname "Habster" comes from being a devout Montreal "Les Habs" Canadiens fan all of my hockey life.
I believe the very first camera I ever owned was a "mini-spy" camera that I purchased via the back page of a comic book. It came with one roll of film, and I think I shot it all in the first few minutes after ripping open the packaging. Unfortunately, I never got it developed, and I have no idea where that poor little spy camera is now. Oh so unfortunate too, because I'm sure that I had a picture of John Lennon buying a lime Slurpee at our local 7-11 on that roll of film. If I could only find it… you wouldn't be laughing now.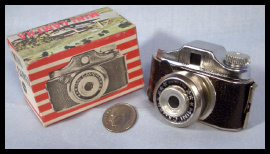 I've gone through a cornucopia of cameras. Kodak, Nikkormat, Polaroid, Minolta, Sony, and several Canon varieties. I have finally settled on my fourth Canon dSLR… for now. I don't regret learning to shoot film and processing my work in a real darkroom, but the digital age is so much easier today. The look of film still has its merits, but digital has come a long way.
I enjoy shooting Portraits and find Sports/Action Photography the most appealing. I take my photography seriously, but have a lot of fun with it along the way. I try to make sure everyone is happy and comfortable … and my OCD means that I do my best to produce the best shot under the circumstances and within the scope of the project. I like the look created by shooting "movie posters" that tell a story in a fun and creative way. This can mean shooting in a simple studio and compositing background elements, or perhaps taking the set on location.
Learn more by emailing habster@gohabster.com for details about rates and packages for photoshoots specific to your needs.
Thanks for visiting ….
– Lloyd
(Thanks to Laura Lynn for the behind-the-scenes studio image.)